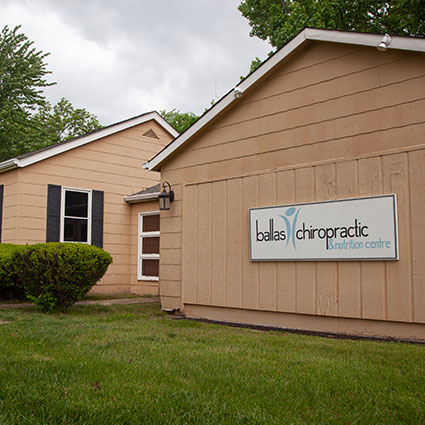 About Ballas Chiropractic and Nutrition Centre
Our Mission
Our mission at Ballas Chiropractic and Nutrition Centre is to enhance every person's life from where they are now to optimal health and function through chiropractic care, nutrition counseling, exercise and more. We offer gentle, effective care for everyone, from newborns through folks nearing 100. We take the time to educate every member of the family about wellness care, in an effort to help them understand that pain relief is simply the tip of the iceberg in terms of their health and life potentials.
Without the use of drugs or surgery, chiropractic care reactivates the natural healing power of the body, enabling it to work as it's designed to. When your body functions as it should, you can experience higher levels of health and function.
Our History
After earning his Doctor of Chiropractic degree from Logan College of Chiropractic in 1985, Dr. David Wipperman practiced in Kansas, California and Missouri. His wife is from the Creve Coeur area, and they decided to settle here to raise their family.
A local chiropractor was retiring and had rejected six other chiropractors who wanted to purchase his practice—but he liked Dr. Wipperman's approach to care and agreed to sell him the practice. In 1990, we opened and have enjoyed helping families in our community get the most out of life ever since.
MEET DR. DAVID WIPPERMAN »
Making a Difference
Many of our patients seek our care when they have been suffering for a long time, and nothing else has worked. Often skeptical, they finally agree to try chiropractic as a last resort. When we can help them achieve results they didn't even think possible, they inevitably tell us "I should've come here first."
We show every patient the same level of care and concern we have for our own families. Using God as our standard, we are committed to treating others the way we would want to be treated.
Take That First Step
Contact us today to book an appointment.

About Ballas Chiropractic and Nutrition Centre | (314) 872-7797