Meet Dr. David Wipperman
Choosing Chiropractic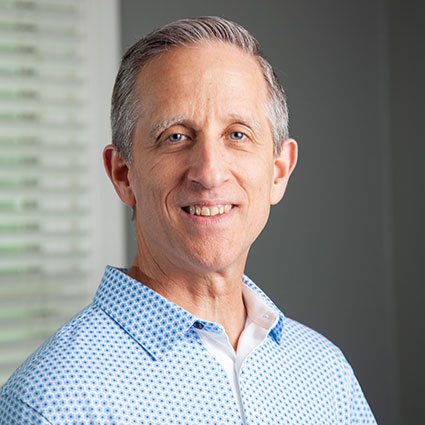 As a child, Dr. Wipperman had a serious bike accident. His parents took him to a chiropractor, and he had a phenomenal experience with it. When he was just 8, his father, who saw how interested he was in chiropractic, encouraged him to learn more and perhaps pursue it as a career.
Education & Training
Dr. Wipperman always knew he wanted to work with his hands and other people. The life sciences intrigued him, nature and health in general, and chiropractic seemed to bring all those areas together. So he took his father's advice and, after attending Kansas State University as an undergrad, he enrolled at Logan College of Chiropractic.
He received his Doctor of Chiropractic degree in 1985. Afterward, Dr. Wipperman sought additional training and education in nutrition and functional medicine. He graduated from the Kalish Institute for Functional Medicine, and is a certified SHAPE ReClaimed practitioner.
Dr. Wipperman practiced in Kansas and California before opening Ballas Chiropractic and Nutrition Centre in 1990.
An Evolving Perspective on Health
As a new graduate in the mid-80s, Dr. Wipperman viewed chiropractic as a means to correct musculoskeletal conditions. Although chiropractic is excellent for that, Dr. Wipperman's approach has changed over the years.
He now strives to educate people about the importance of chiropractic care in eliminating interference in the nervous system, so that they can experience systemic healing throughout the body. When the nervous system functions properly, your whole body can function at a higher level—even your organs and cells! Functional medicine is a natural way to support the healing process by providing your body with foods it needs and eliminating toxic or inflammatory foods.
EXPLORE OUR SERVICES »
Enjoying Life
When he's not at work, Dr. Wipperman is passionate about spending time with his family, including his wife, three kids and one granddaughter. He enjoys fishing, exercising and being outdoors. You can often find him restoring cars and doing DIY projects around the house.
Book an Appointment
Contact us today to schedule an appointment.

Dr. David Wipperman | (314) 872-7797