Ballas Chiropractic and Nutrition Centre Reviews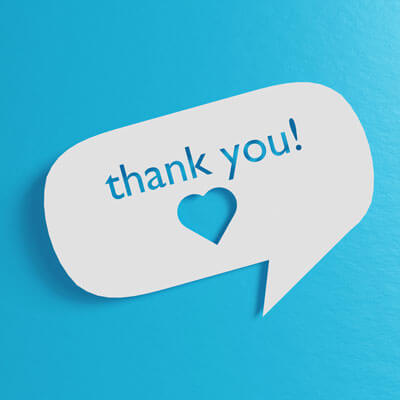 What Our Creve Coeur Patients Say
At Ballas Chiropractic and Nutrition Centre we love when patients share with us their feedback and comments after chiropractic care. Please read our patient testimonials below to see what other people have achieved through their tailored treatment plans with us.
Share your stories too! Click here to send us your feedback so that we can help to spread the word about the benefits of natural Ballas Chiropractic and Nutrition Centre care.
For more information, or to schedule an appointment contact us today.

Friendly and Efficient
I have been going to Dr. Wipperman for almost a year now. His staff is friendly and efficient and always works me in even when I miss an appointment :) Dr. Wipperman has helped me regain strength in my back and a better health routine.
— T. L.
Amazing Doctor and Staff
Dr. Wipperman and staff are amazing, they explain everything and make you feel so welcome and comfortable. After just a few visit I feel 100 times better. Could not reccomend anyone other than Ballas Chiropractic!
— J. F.
Highly Recommend
I have been seeing Dr. Wipperman for over 14 years. He has helped me through numerous back and sciatica issues. I love his Godly approach and willingness to tackle anything with you. Highly recommend his services!
— S. H.
Feel Better
Great staff – friendly and knowledgeable, and Dr. Wipperman has helped me many times with problems. The treatments help and he can recommend exercises, etc that let me help myself get better. Have been going there many years and happy with everything there.
— P G.
Personal Care
I have been seeing Dr. Wipperman for over 12 years, first for chiropractic to help chronic headaches, and later for both chiro and nutrition. He's incredibly knowledgeable and helped me from the beginning. He decreased the pain and tought me how to alleviate the remaining headaches. Later, when my primary care and other MDs could not effectively diagnose or manage other issues, we began a journey to see how food and nutrients were affecting my health. (Most recently, we've discovered a genetic mutation that hinders my body's ability to convert b12 and folic acid to usable forms. This has explained or eliminated many of my recurring issues.)
What I love most about "Doc," as his friendly staff calls him, is unlike many his approach is NOT "one size fits all." He truly takes an interest in the whole you and makes suggestions accordingly. Finally, his treatment plans are a partnership. He fully explains what's going on as he sees it and the various approaches you may want to take. Then YOU make the decision on how to proceed.
P.S. Take a look at the videos on his website to see him in action.
— B.W.
Improved Quality of Life
Until seeing Dr. Wipperman, I did not at all believe in chiropractic. When I first met with him and he told me that chiropractic could help my chronic asthma (that I have have suffered with for 23 years), I thought that he was out of his mind. After a month of regular chiropractic care and adjustments, I noticed that medication intake had decreased. While I am not on a controller medication, I was using an entire rescue inhaler each month. After the first month, I noticed that I was using about 40% less. I didn't want to give him all of the credit, but I kept going and getting adjusted. After 3 months, I noticed that my asthma medication consumption has decreased by 67% (and I hasn't taken a single allergy pill since the "season" had started). This experience made me a true believer. I will not say that my asthma is cured, but my QUALITY OF LIFE has greatly improved, and it's nice not having to spend $50 a month on an inhaler. THANKS, DR. WIPPERMAN!!!!
— S. B.

Ballas Chiropractic and Nutrition Centre Reviews | (314) 872-7797