Nutrition and Functional Medicine in Creve Coeur
After receiving his chiropractic degree, Dr. Wipperman pursued advanced education in functional medicine, graduating from the Kalish Institute for Functional Medicine. He is passionate about helping patients achieve their highest health potentials by optimizing their nutrition to eliminate toxins and inflammation, and giving the body what it needs nutritionally to thrive.
Whether your goal is to lose weight and keep it off, or to locate and address organ dysfunction, our science-based approach to nutrition can help you meet your goals. You'll have ongoing support and access to the highest-quality supplements.

Our Scientific Approach
As part of our comprehensive approach to care at Ballas Chiropractic and Nutrition Centre, we give every patient a metabolic assessment form to take home, complete and then return to us. This assessment evaluates all the organs and systems of the body to determine how well they're functioning.
If you have areas of concern, we will do extensive blood panels to identify deficiencies, toxins, inflammation and more. We use a computerized functional blood chemistry analysis program that shows us the specific organ issues and supplementation recommendations to correct them.
After we've analyzed your results, we'll schedule a nutritional consult with you to go over what we've found and the process to correct any problems. We'll recommend a lifestyle program and specific supplements for your condition.
Detoxification
Our nutrition services include a detox plan that helps restore and reset your body's natural "filters"—your liver, kidneys, intestines and skin. Our scientific metabolic-detox program combines supplements and great-tasting protein shakes that gently remove toxins and impurities, while leaving you feeling full and ready for your day.
Learn More Today
Contact us today to learn more about how functional medicine and SHAPE ReClaimed may be able to help you meet your health goals.
Patient Testimonials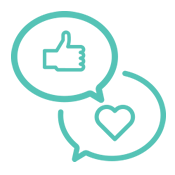 After being a nightshift ER nurse for 2 years and knowing I wasn't functioning optimally, I decided to take advantage of Dr Wipperman's Functional Blood Chemistry Analysis, and boy am I glad I did. After analyzing my blood work, Dr Wipperman was able to detect a significant blood-related condition that could have led to serious health issues for me down the road without intervention.

I'm now on Dr Wipperman's vitamin program which was developed specifically for me based on my blood work/results. I highly recommend this program to anyone and everyone. Our health is the most important thing we have. I'm glad I trusted Dr. Wipperman with mine.
S.H.

Nutrition and Functional Medicine Creve Coeur MO | (314) 872-7797